LAN packet tester
LE-590TX
●Checking LAN protocols and data of the communication of target devices.
●Checking and analyzing traffic.
●Providing statistical information, such as error rate etc.
●Generate test packets for network test.
●Measuring QoS, such as latency etc.
●Studying network communication protocols.
The LE-590TX is a LAN analyzer that connects to a PC's USB2.0 port. In TAP mode, you can capture full duplex data on 10/ 100Base-TX and transmit to the PC at 480Mbps via the USB2.0 interface. In PG mode, you can generate test packets at up to 100Mbps line rate.
USB bus powered portable LAN Analysis Tool
Compact and light weight analyzer powered by USB bus power. It is easy to carry this analyzer in you bag with the notebook PC.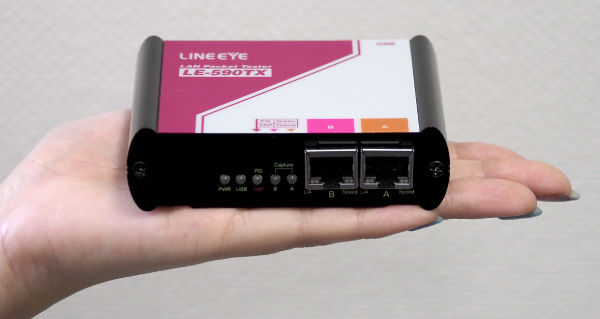 < Usage image >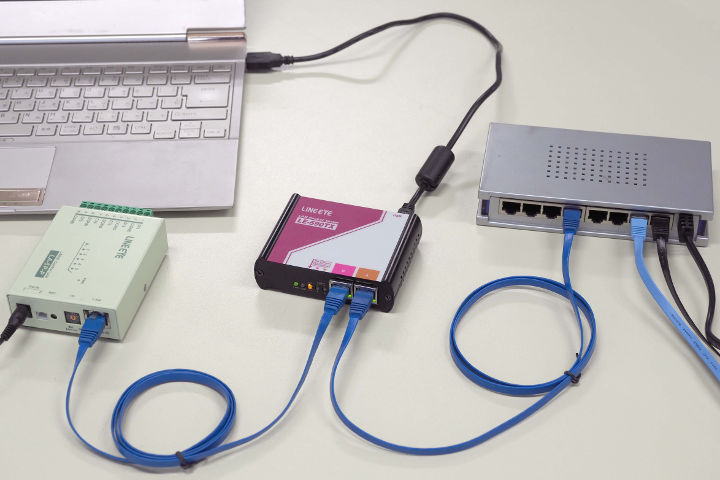 ■ Nomenclature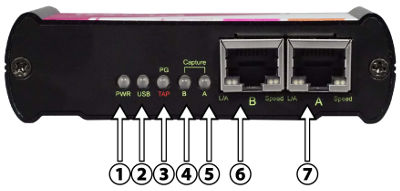 Power LED
USB status LED
Action mode LED
Port B status LED
Port A status LED
Port B connector
Port A connector
Capture 10/100Mbps LAN Packets Via USB
TAP mode captures 10/100Mbps full-duplex data on PortA/ PortB, and transmits to PC via USB2.0 port. Captured data can be displayed on PC.
< Image of TAP mode >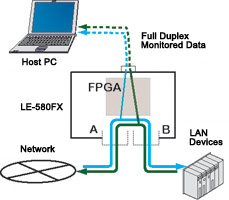 < LE590-TAP (attached software) capture display >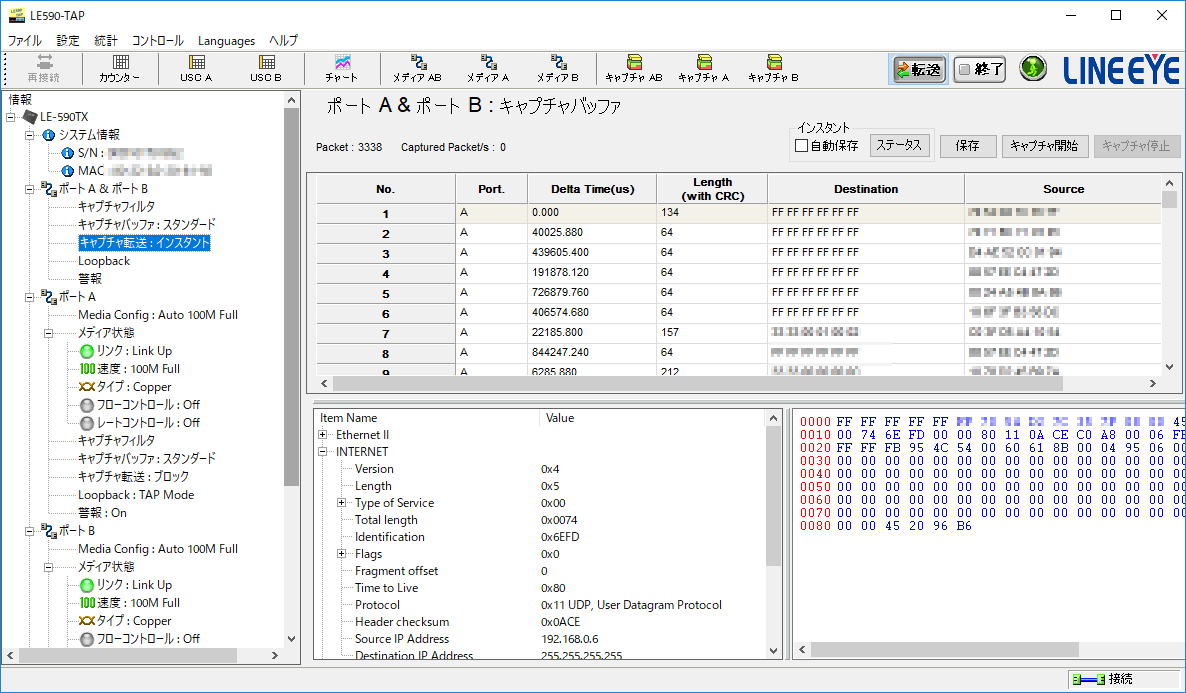 The captured data can be displayed on Wireshark.
■ Filter To Capture The Specific Packets
LE-590TX is not only able to capture all frames but also filter the specific packets. Filtering conditions can be set by MAC/IP address, protocols (ARP/IP/ICMP/IGMP/TCP/UDP/use defined), and specifying IP address/port/packet size etc.
< Display of Filtering Setting >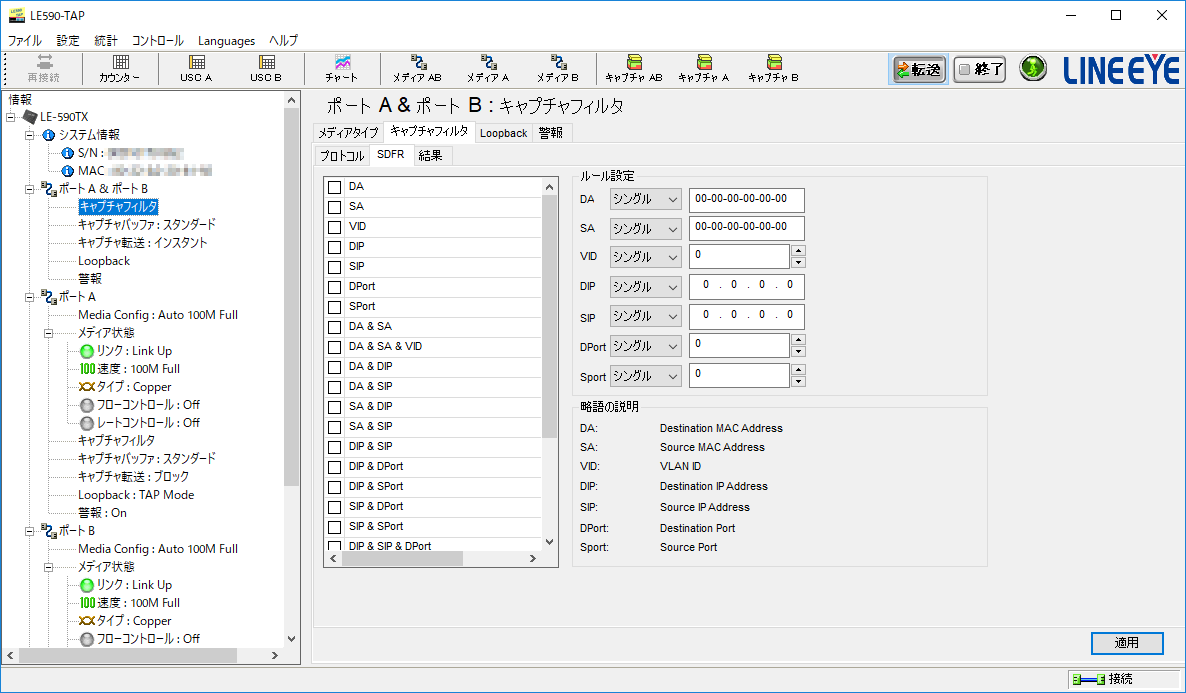 ■ Visualize the amount of traffic
You can evaluate the amount of traffic visually by a line, pie, an bar graph
< Line graph >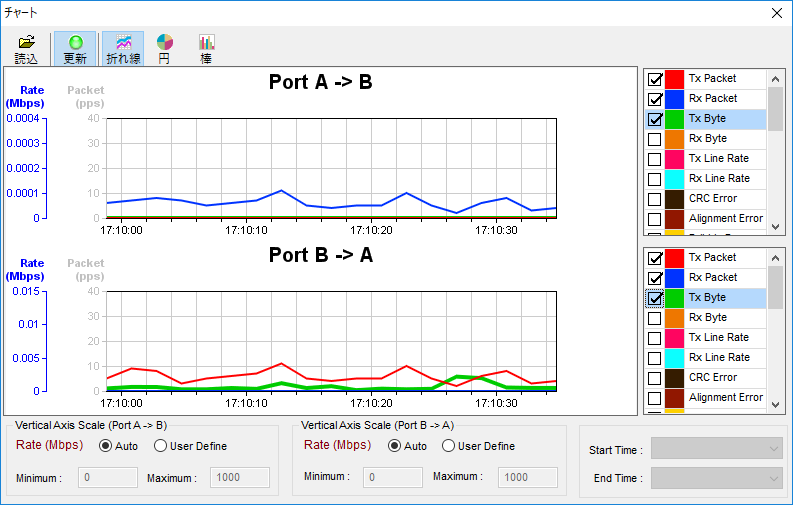 < Pie graph >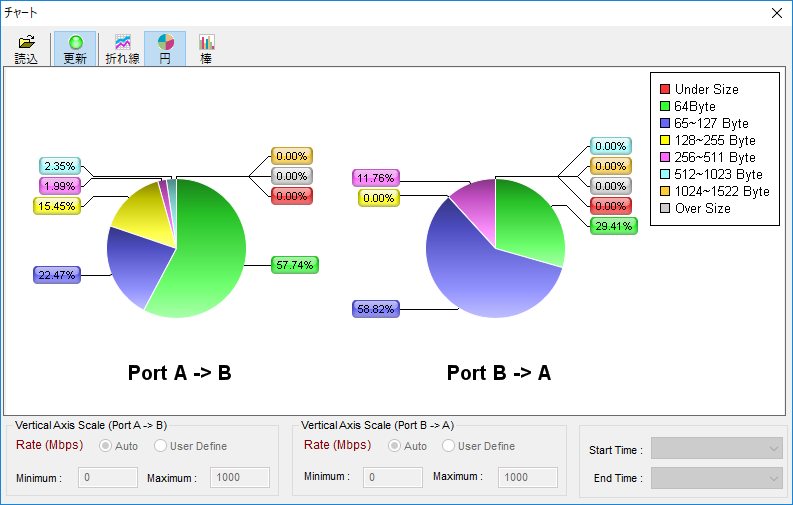 Generate Packets Max. At 100Mbps Line Speed.
PG mode generates test packets at your specified transmitting speed. Tell you the processing ability of the network devices and how they work at the high traffic. Test packets are generated in the FPGA, so it will not be affected by the performance of PC.
< Image of PG mode >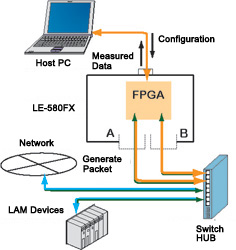 < LE590-SG stream generate setting >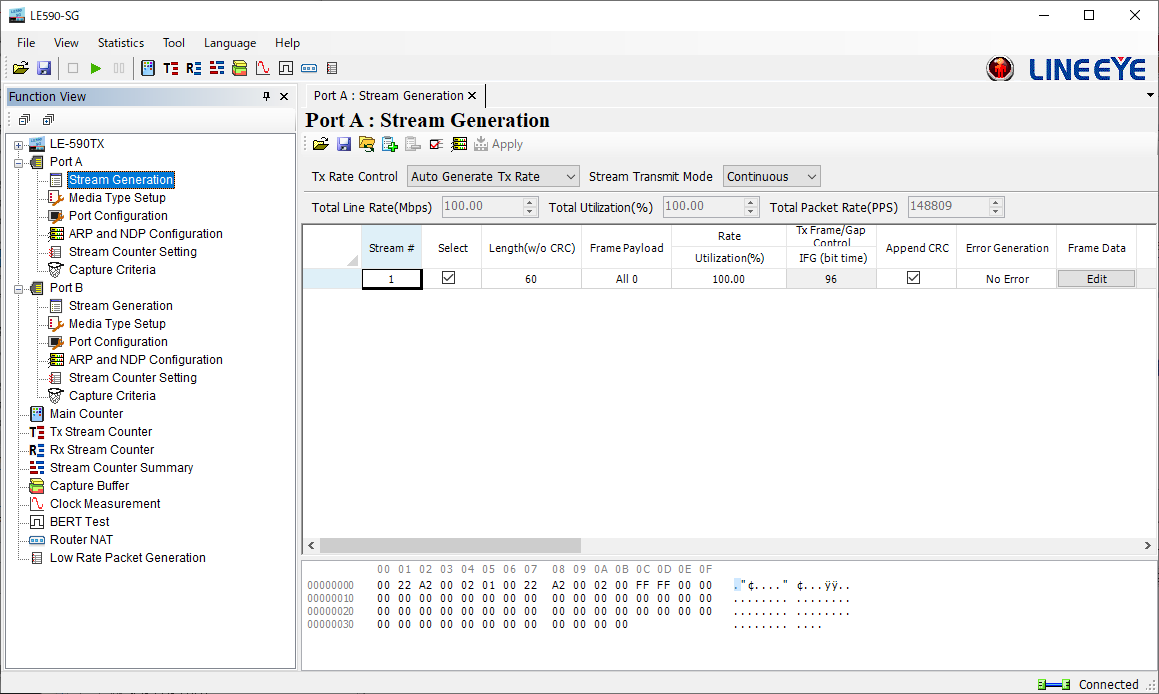 < LE590-SG frame edit dialog >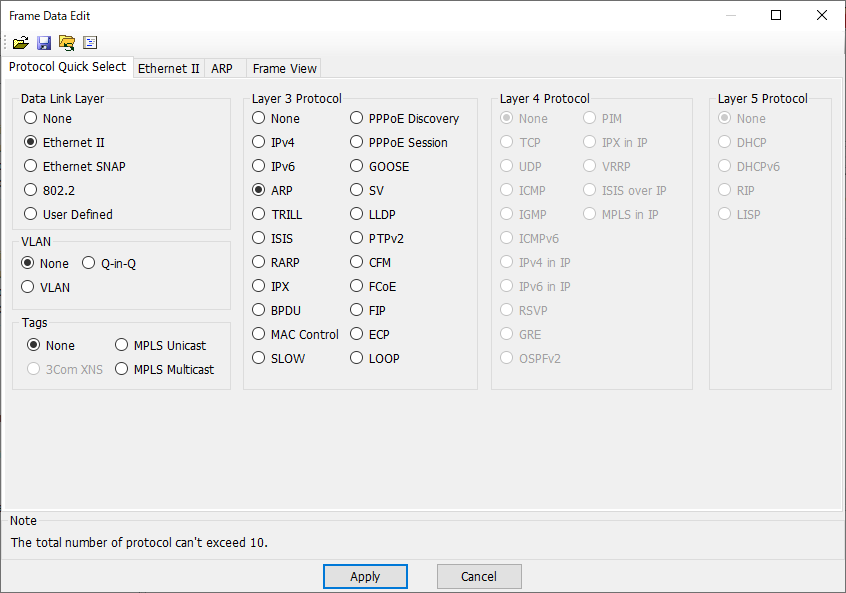 ■ User Defined Test Packets
User can define 2-7 layer of data frames up to 64 for each of A and B port, and transmit them continuously or selected times. Add errors (CRC etc.) and VLAN tags. Captured packets can be used as transmitting packets.
RFC 2544 based Test Tool is attached
LINEEYE provide an Utility software "LE590-2544; which is basing on RFC 2544 (an technical standard of network interconnection).
Throughput
Latency
Packet Loss
Back to Back (Test of Buffer Capacity)
You can check those 4 tests by simple operation. The result can be output as a report.
< LE590-2544 latency test >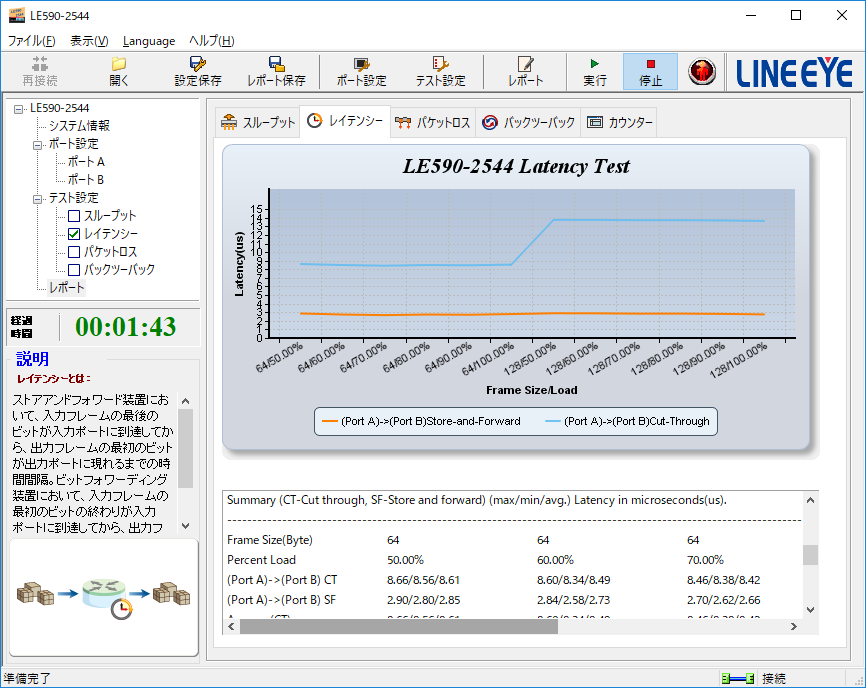 Can be used as a NIC via USB
By LE590-NIC the packet tester act as a network interface via USB. LE590-NIC is used for firmware update too.