Nov. 30, 2018
LINEEYE CO., LTD.
Guide on Updating the firmware of "OP-SB7GX"(Version 1.03)
Thank you for using LINEEYE products. LINEEYE has released the latest version of the software (ver1.03) for LE-270GR/LE-270AR.
[ Update Information ]
With the version-up, via Wi-Fi you can transmit the log files in the SD card or USB flash captured by the Auto-save function while long-time measurement to your PC. With the function you can check the data of the specified time (such as when any trouble occurred) by checking the time stamp of the log file.
Also we have released the software (lefiledownload (Ver 1.02) to use this function for free.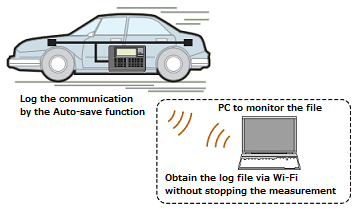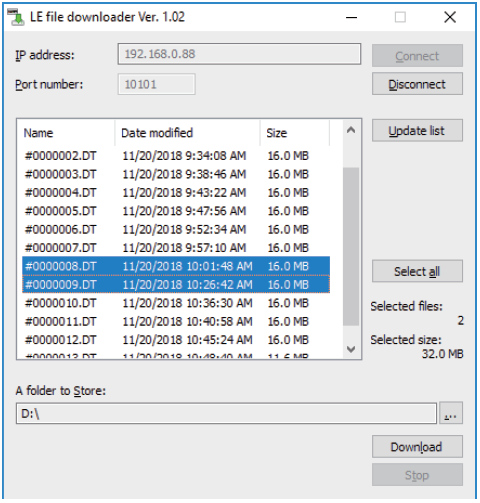 When you connect to the ana lyzer using the software, log files captured by the Auto-save function appear. By selecting the files to download and click [Download] you can easily transmit them to your PC.
[ How to update the latest firmware ]
The firmware and softwares needed to update are available on LINEEYE website for free.
[ Contact ]
Email: Contact Us